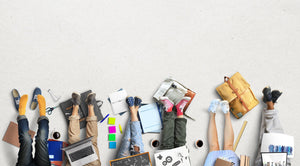 Welcome to Campus and Community for Green
Circular Economy Leadership
A sustainable brand that believes you should #alwaysgoforthegreen
Campus and Community for GREEN brings sustainable leadership to school campuses and communities across the US, implementing four (4) key pillars of sustainability.
Our mission is to make it easy and effective for your campus and community to recycle as much as possible. We help you to reduce your waste and disposal cost, get you closer to achieving zero waste, track and reduce your carbon footprint, educate and inspire your campus and community around sustainability and recycling, and implement your own circular economy turning your recyclables into apparel, uniforms, and products you use everyday.
Campus and Community for GREEN brings 30+ years of recycling, sustainability, and circular economy expertise to your campus and community. Through our "Chain of Custody" recycling programs we help you pull recyclables out of the waste stream and convert them back into brand new sustainable apparel and products used in your everyday operations!
Sustainable Circular Economies not only reduce landfill waste and disposal cost, they increase economic, environmental, and social value!